Cogito has observed the huge growth in classroom technology and concomitantly the introduction of new learning methods. One example - Cogito aspires to encourage - is collaborative learning. Cogito ́s text editor enables students and teachers to craft notes which as a community together, which then can be used for studying for exams effectively. It provides all students with easy access to all their knowledge in one spot. The collaborative text editor encourages students to apply their knowledge collectively. It encourages students to gain inspiration from a different teaching and educational method. We realize the value of community-learning and the impact it can have in bettering a student's learning experience.
Various independent studies have shown, those cooperative educational efforts overperform the competitive and individualistic ones. They improve productivity and result in higher overall achievements. They produce more support, committed relationships and caring for the individuals involved in the action. It comes with enhanced social competence and self-esteem, therefore, resulting in greater psychological health for the individual and the community too.
Collaborative learning systems support learners socially, build diverse understanding among the students and staff, and establishes a positive atmosphere for cooperation and growth.
In the reverse situation where students had fewer opportunities to cooperate on given tasks with each other, they showed higher levels of anxiety and nurtured a more negative perspective against the system incorporating the individualistic or competitive frameworks. This reduces the students' efforts to find effective stress management strategies for themselves.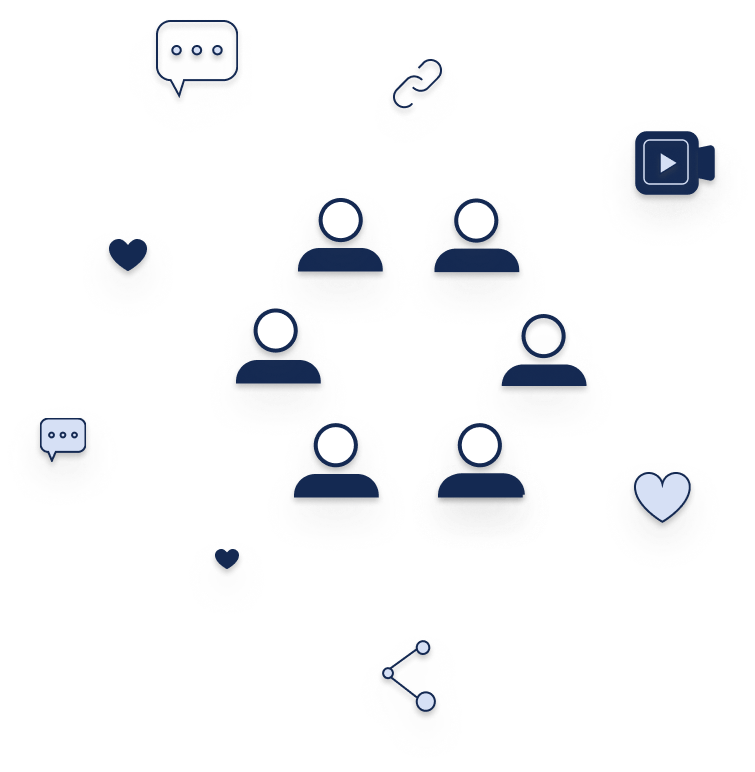 When we at Cogito talk about student satisfaction, we mean it. By having cooperation in every segment of education, it's not only a social, psychological but an academic benefit as well. It promotes the ability of critical thinking, involvement, and positivity. This comes with improved results in the classroom, accelerated learning curves, and appropriate problem-solving skills.
Personalization within the group - Organized study materials at the university
We often fall into the trap of calling someone lazy, just because they don't tend to work at the same time as we do. The concept of complex neurohormonal regulation of our circadian rhythm has long proven this tendency wrong. Hormones, daylight, food, exercise, mental health, and million other factors influence our capabilities to be focused. Thus we promote for universities that once they have all the materials ready, the personalization can finally begin. It's crucial for all students to be capable of finding their own pace in their studies, so that they understand, how to study effectively by being focused and less stressed. Giving the chance for them, to start whenever they feel comfortable with studying decreases levels of anxiety that come with the potential threat of being evaluated, judged and downgraded. On Cogito's in-built scheduling, students can decide how fast they want to process information, get feedback and go further.
To see other ways Cogito aspires to better the student learning experience, why not read our other articles posted below?